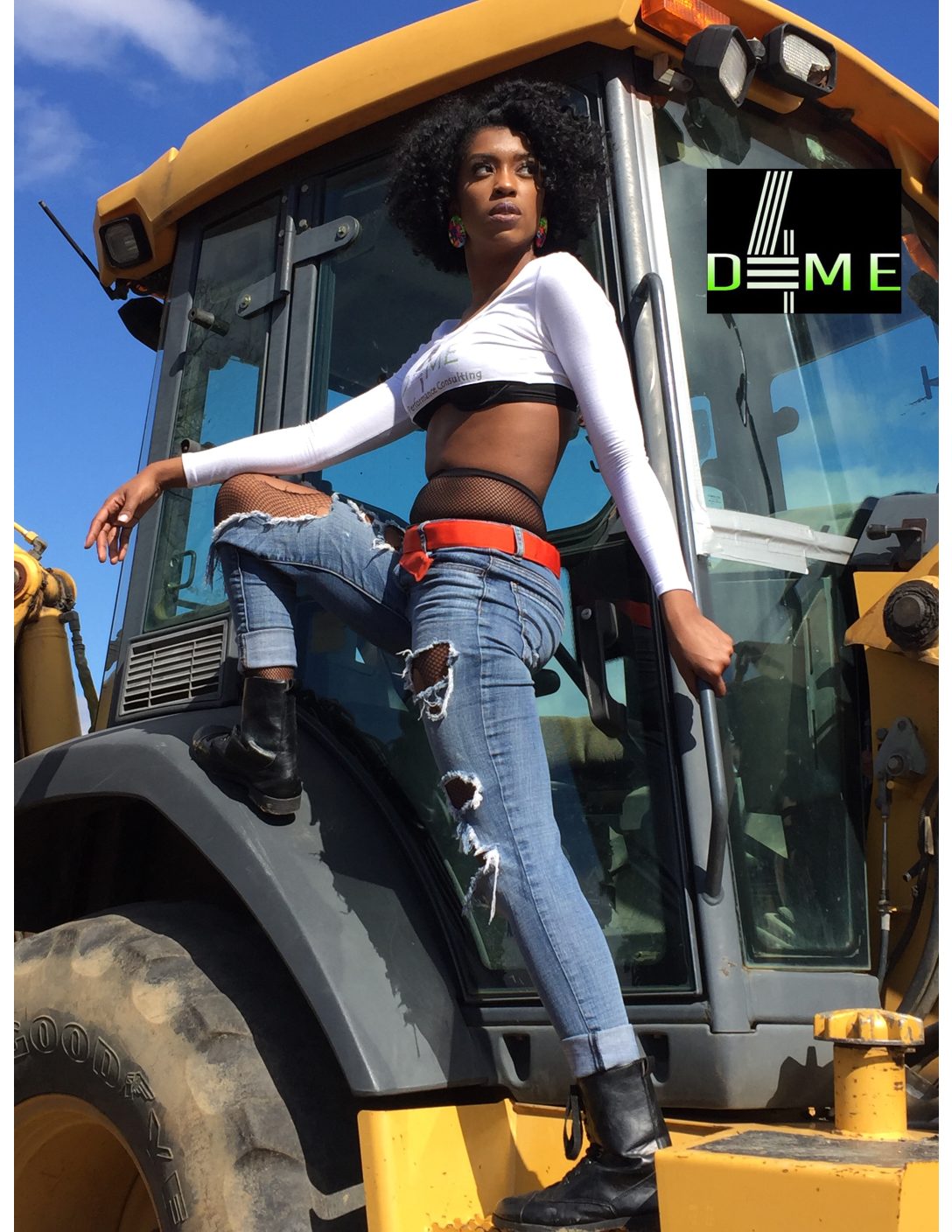 Artistpreneur Spotlight – Saige Colbert, Performance Consultant | CEO – Founder of Developme4me
We are the creators of S.A.G.E (Serene Arrangements of Gifted Energy) a dance style unlike any other. Our concept consists of dramatic movements, innovative choreography, and intricate formations and transitions.

Developme4me is an elite performance consulting company that enhances and develops stage performers through artist development, movement coaching & choreography.
1.) Hello Saige, can you tell us a little bit about yourself?
Born and raised in Columbia, MD. I grew up to love the Performing Arts! My mother took us (sister and I) to see plays, while my father would read us plays as bedtime stories. I noticed in middle school that I had a skill for mimicking people vocally, but primarily by their actions. When I attended Bowie State University, I fell in love with the sounds of the "Symphony of Soul" (SOS) Marching Band! I worked my way through the ranks; From Flag Girl to Dancer, Section Leader to President and then Dance Routine Coordinator and created a plethora of routines. After I received my degree in Small Business and Entrepreneurship from Bowie State University, I studied Artist Development and Movement Coaching in Atlanta, GA for two years before returning. I embrace life with my 3 year old son, Apollo. And there isn't a day that goes by that I don't push harder because of him. I combined my natural talent, discipline from the band and the knowledge I learned in Atlanta, and created a production fulfillment agency.
2.) Can you tell us more about your company, Developme4me Elite Performance Consultant Company? When did you start the company and what is the mission?
Developme4me (D4ME) Elite Performance Consulting Company was established the year of my son's birth in 2014. It was created to enhance and develop stage performance through Artist Development, Movement Coaching, and Choreography. But it has evolved into so much more! D4ME has developed over a dozen artists from Atlanta, GA to Washington, D.C.! We have our first production released, "Developme4me Presents – Needed Me" and we're working on a second, as we speak.
3.) Do you feel that you are in competition with anyone or anything? Why or why not? If so, how are you able to differentiate yourself from your competitors?
I am in a lane on my own! There are choreographers and there is me, a Performance Consultant. They create movement based on how they interpret the music without incorporating how it may look to the audience on stage; while I incorporate every aspect of the show to ensure the best viewer experience. I create movement too and I do it on a grand scale. Since working with the band, I specialize in large group choreography, 30 or more.
4.) How do you think the internet and social media affected the creative industry and how businesses can market themselves?
Social media has given me the ability to reach wider audiences. It's trackable! I can see how an ad is doing by how fast either likes or views it is getting. I treat social media as my personal magazine or newsletter. I run 3 pages on Instagram and 2 on Facebook and I stay, sanely, on top of them all. You can use social media as a great marketing tool to drive traffic places.

5.) What were some of the biggest challenges you encountered (or still encounter) as a business owner trying to establish your business in a way that attracts talent that can be molded and developed into exceptionally skilled performers?
My biggest hurdle with my business is time. I work a 9 to 5, good paying job that is not only funding my son and I, but it is funding the business. However, it is not where my heart is. The business however, can not afford to keep us afloat at this time. So I sneak every chance I get and get to "my work".
6.) What tips would you give to anybody who is looking to start a creative business venture?
Determine your passion vs. your gift.
Choose a motivational speaker.
Befriend a financial advisor and lawyer.
Never steal but don't be afraid to look at others for inspiration.
Go with your original idea.
7.) Where do you see yourself professionally (or creatively) in the next 5 years?

I love every element of a performance. It matters to me how the audience will perceive an artist and scene. It's all hands on deck when it comes to a performance for me. I bring in my entire team for projects because I believe in good quality work. I tell stories in all that I do lol. My business card reads, "My life is a musical, created and directed by me". One last thing, classic movies from the 30's to the 60's are the best!
8.) Any last words or final thoughts?
D4ME is a full production company, with script writers, graphic designers, stylist's, wardrobe specialists, travel agents, print & media advertising, fitness and nutrition, brand management, film and music producers, choreographers, dancers, photographer's and directors. The only thing we are missing is you!
Instagram – @developme4me, developme_sage, saigecolbert
Facebook – Developme4me, Saige Colbert